"I just don't know what to make of it"
September 12, 2008 · Filed Under
The Fan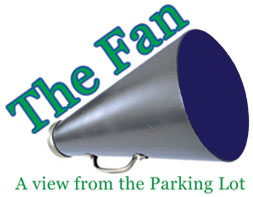 -Quote from many at the tailgate after the complete domination of Oregon State
From the Field:
As this team heads into the dome to take on old rival Syracuse, many in the Nittany Nation just don't know what to make the team.  Are they what we hope they are, a potential Big Ten title contender or are they perhaps just another letdown for a fan base that has only one bright spot of a season the last 9 season.  Unfortunately we won't find out this week against what is destined to be a blowout. 
I'm not the first to ask the bigger questions.  Are we for real?  What's the impact of the "off the field" incidents.  All we can really do at this point is wait for October.  Then we'll know if this team is the answer to our prayers or just another pretender in a contender costume.
From the Parking Lot:
Things in the parking lots have been mirroring the team on the field.  The October concentration of defining moments this year has caused the tailgaters this year to save it all for the big games.  Of course fun continues to be had by all and our first forary into the classic tailgate game corn hole or baggo, or whatever the heck else it's called has infused some new competition into the tailgate crew.  Homemade boards are on display in the newest photo gallery here.
We'll see you at Temple!
S-T-A-T-E Go State!
Comments